Classic Bike Parts UK for British and Foreign Motorcycles
Classic Bike Parts UK. Bike Parts for British and Foreign motorcycles
Welcome to our Web Site, The web shop of JT Classic Stainless.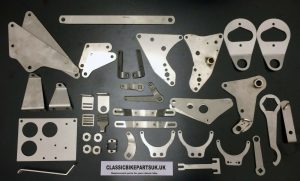 Our aim is to provide vintage and classic motorcycle parts of the highest quality to fellow enthusiasts of a bygone era when British Motorcycles reigned supreme. Classic Bike Parts are reproduced to the highest standards by our certified prestigious suppliers. Laser cut in stainless steel from original drawings to a far higher specification than the ones that came with the bike. This guarantees a precision fit, long life and no rusting.
Classic Bike Parts Workshop
Classic Bike Parts UK. Our classic bike parts workshop maintains and restores classic and vintage motorcycles. Right here in the heart of the black country. The very home of many of the famous bikes of yesteryear. We work on the restoration and maintenance of many British & Foreign motorcycles marques. Therefore, over the years, using hands on experience, and more so the knowledge gleaned from many respected "Old Boys" who grew up, rode and raced these beautiful machines. we have put together an ever growing list of reproduction parts. Made right here in England to give you our guarantee these parts fit.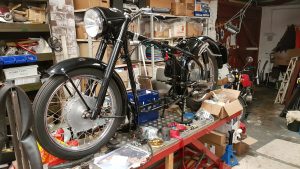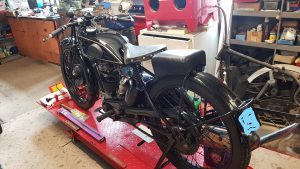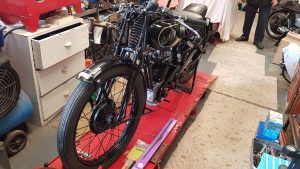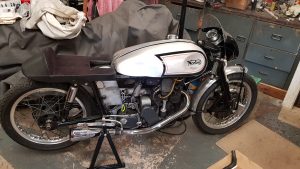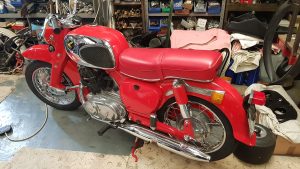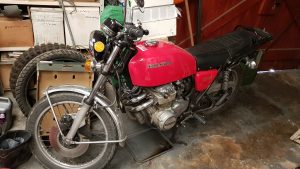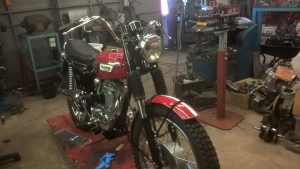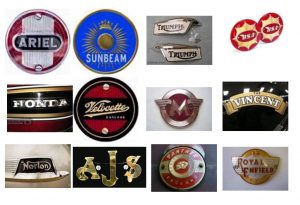 AJS, Ariel, BSA, Matchless, Norton, Royal Enfield, Triumph, Velocette or Vincent, you'll find them all in our Shop and many more. Here you can browse through the makers for your part. Or use the search box to see if we have your classic bike parts in stock.
Tools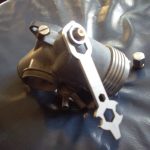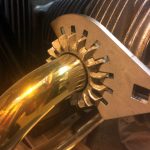 We make a lot of our own tools as well. They're not only a better fit but don't rust if they get wet in your tool-bag. See our Tools section in the shop.
Left Over Bits
And as the corner of our workshop gets ever cluttered up with discarded parts from restoration projects. There just might be a bargain for you in our
Workshop Clear-out
And Finally
 To brighten your day have a little look at our jollies on Chuckle Corner.
To see how we are doing check out our customer reviews
Classic Bike Parts UK – https://classicbikepartsuk.uk