Description
Ariel Rigid Rear Torque Arm 4376-36 1934 to 53
Ariel Rigid Rear Torque Arm 4376-36 1934 to 53. A rear brake torque arm for the Ariel rigid frame models 1934 to 53.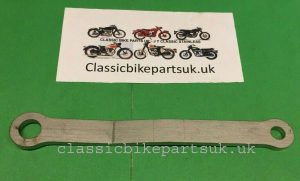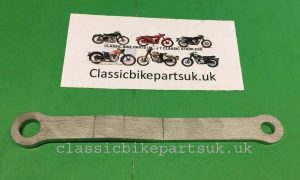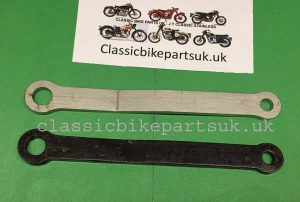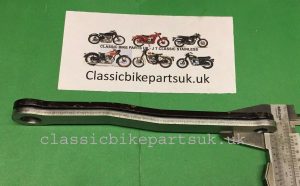 Laser cut in 5mm A2 304 Stainless Steel to original pattern (not included in listing), will require dressing, can be painted, powder coated polished or used as supplied, but cures the rust problems.
O.E.M. 4376-36 please check with parts manual for model and year suitability.
Hole centre's at 6-7/8″ (approx. 173 mm), mounting hole diameters 3/8″
(approx. 10mm) and 9/16″ (approx. 14mm.)