Description
BSA A65 68-4578 BATTERY STRAP BRACKET AND HOOKED BUCKLE
BSA A65 68-4578 317/49 BATTERY STRAP BRACKET AND HOOKED BUCKLE. A Battery Strap Carrier bracket and hooked BUCKLE for the BSA A50 A65 range bracket.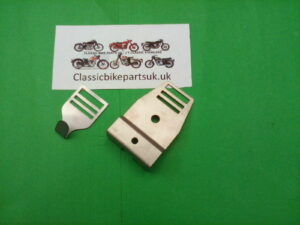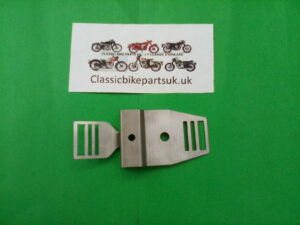 Laser cut in 1.5mm DP 304 stainless steel to original pattern, requires dressing, can be painted, powder coated or used as is but is more resilient to corrosion and acid spillage.
O.E,M. 68-4578 83-5485 for reference please check with parts manual for year and model fitment.