Description
Triumph 3TA 5TA T100 T120 37-1331 Extended Front Brake Arm Kit with spring
Triumph 3TA 5TA T100 T120 37-1331 Extended Front Brake Arm Kit. Extended Front Brake Arm Kit. This includes Return Spring and 3/8″ BSCy Cam Nut All in Stainless
A 3/4″ ( 20 mm ) extended front brake arm (new centres 3-5/8″) as used on a range of Triumph motorcycles with single leading shoe 7″ & 8 " drum. 1958 to 68 models giving improved braking and feel.
The cam mount orientation has been changed to give the same pull angle as standard and help reduce the need of cable length modification.
Laser cut in 5mm A2 304 stainless steel, it will need dressing and polishing, or use as is, complete with new retention washer which needs to be fitted concentric to the cam square, outer cable abutment will require angle adjustment. Original parts not included. For illustration purposes only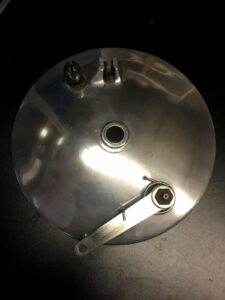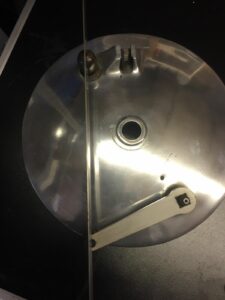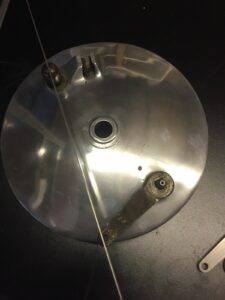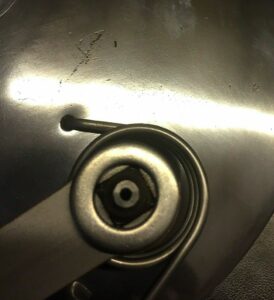 OEM for reference 37-1331 please check parts catalogue for model application.
Please note. Fitment is at the discretion and responsibility of the buyer. This item has no implied testing or approval other than the fitment and use on my own motorcycles.
Unfortunately I can no longer obtain the return springs. As a complete product this is out of stock. See Items (S327) in search for alternatives