Description
Triumph Bonneville T100 Hinckley Frame Stiffening Plate T2075056 (S412)
Triumph Bonneville T100 Hinckley Frame Stiffening Plate T2075056. A front lower frame stiffener bracket for the Hinckley Triumph T100 Bonneville Thruxton and Scrambler range 2001 onwards.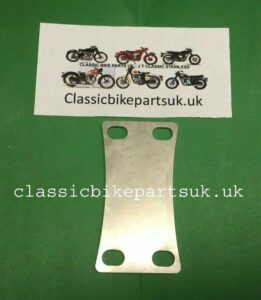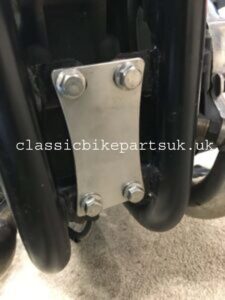 Laser cut in 3mm 304 stainless steel to original pattern, edges will require dressing, can be polished powder coated, painted or used as is.
O.E.M. for reference T2075056 please confirm with parts manual for year and model suitability.