Description
Velocette LE Front Brake Arm LE209 Cam Lever
Velocette LE Front Brake Arm LE209 Cam Lever. A front brake lever arm for the Velocette LE range.
Laser cut in 5mm thick A2 304 stainless steel to an original pattern. (Not included in listing). It will require dressing, polishing or can be used as is.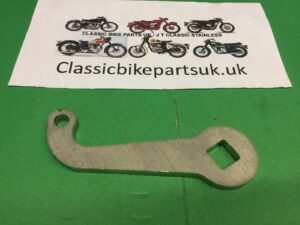 OEM LE209 for ref., please check photos and parts manual for model and year applications.
Please note fitment is at the discretion and responsibility of the buyer, this item has no implied testing or approval other than fitment and use on my own motorcycles