Description
BSA B50T SS MX GS Head Steady and Strap 83-3838 83-3840
BSA B50T SS MX GS Head Steady and Strap 83-3838 83-3840 . A head steady bracket and tie bar for the BSA B50T B50SS B50MX range.
O.E.M. 83-3838 Head steady, 83-3840 Tie bar stay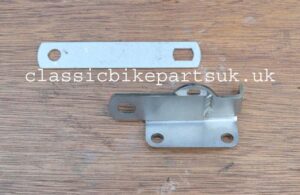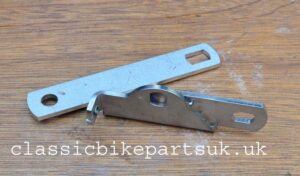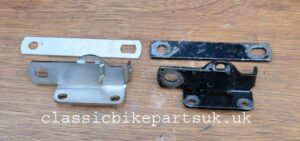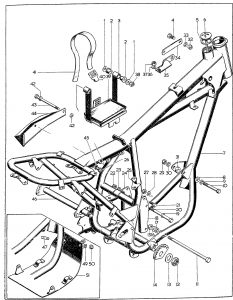 Laser cut in 3mm A2 304 stainless steel, to original pattern.
Will require dressing, may be powder coated, painted, polished of used as is.