Description
Triumph T120 Ignition Coil Tray Bracket 83-2571
Triumph T120 Ignition Coil Tray Bracket 83-2571.  An Ignition Coil bracket in high grade A2 304 stainless steel, to original pattern (not included in the listing) for the Triumph BSA oil in frame up to 72
They will require dressing, can then be polished, painted or used as is but eliminates corrosion problems.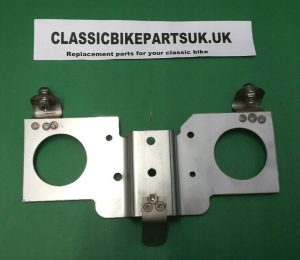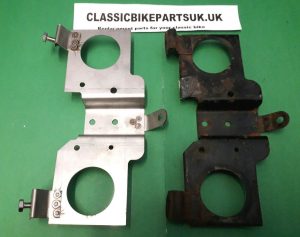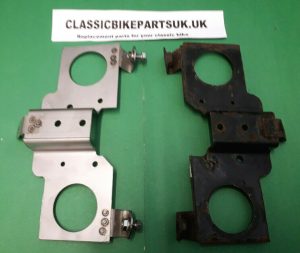 O.E.M. 83-2571 for reference, please check with parts manual for model and year application.
Captive nuts are 6m in the absence of 1/4″  stainless.
Brackets may need tweeking in the absence of a test motorcycle.
All our parts are manufactured to original specifications. If you have a query about any of our classic bike parts, advice on fitting, or you want a next day delivery, just give me a call.